Products and markets
Worldwide use of DUROPLAST-CHEMIE products
Our products are used in a large number of industries and areas. The following list gives you an impression of our products' field of application.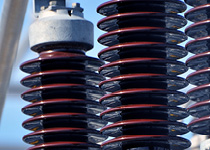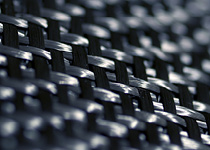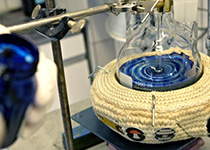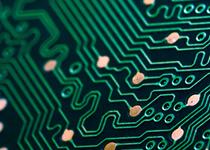 Abrasives industry
Sanding flap discs / sanding mop discs / facet cut sanding discs
Synthetic resin-bonded grinders
Pin sanding mops / sanding mop wheels / sanding fans
We deliver the leading German manufacturers of abradants, who sell their products worldwide based on their recognized excellence of quality. On customer request we adapt our 1-component- and 2-component-adhesives as soon as possible to the latest manufacturing technologies. This allows our customers to assume and maintain market leadership in a world of global markets.
---
Model making
Any type of industrial mould making
Prototyping
Machine building
Conception & design
Product development
Ship building
Our product range is specially tailored to model making, so we can offer professional users an extensive portfolio of resin / hardener combinations to make life easier for model and mould makers. Furthermore we incorporate our experience from other fields of application into our model making range. Just let us know if you have a special requirement! We always welcome new challenges.
---
Electric insulants
For many decades they have been making electrical engineering safe.

The insulation system is the decisive factor in the proper functioning and durability of generators, transformers, capacitors, motors, and electric devices. The system needs to reliably prevent electric breakdowns, discharge developing thermal losses without hindrance, and easily absorb mechanical forces. No matter whether it is in SF6, capacitor, transformer, machine, or wall ducts or in outdoor protective capacitors: these resin-impregnated products need to prove themselves day in day out in the particularly demanding high voltage industry, ensuring an identical quality over the course of no fewer than 30 years.
---
Composites
They provide optimum design options in a large number of construction designs. These composites and high-performance components have established themselves in the aviation industry, in machine and tool making, in rail traffic, in automobile design, in medical technology and electrical engineering as well as in sports equipment making. They offer properties and engineering options that traditional materials cannot provide in quite the same way.
---
Basic material
…is proven starting material for flexibly printed circuits and smart cards. These light, bendable, and space-saving components are used more and more often in all fields of electronics.
---
Standard laminates / electronic laminates for the conductor board industry
Whether in continuous manufacturing processes with dual belt presses, cycle presses, in manual lamination processes, or in wrapping processes— thanks to the good thermal, mechanical, and chemical properties of the epoxy resin system, standard laminates as a base material offer a very good performance spectrum in design and mould making as well as for conductor boards with a host of different construction designs and demands. Electronic laminates are used in the computer, telecommunication, and automotive industry as a liner for conductor boards used to manufacture copper-clad FR4, standard, or high-performance FR4 (Tg > 160°C), or halogen-free FR4 laminates.
Thanks to the good thermal, mechanical, and chemical properties of the epoxy resin system, this base material offers a very good performance spectrum for conductor boards with a host of different construction designs and demands.
---
Prepreg
In general, semi finished good systems are called "prepreg", where fibre and matrix components have already been combined without full impregnation and/or consolidation being performed. The selected prepreg process results in the differences in impregnation and consolidation levels. Our products can be found, for example, in prepregs (epoxy resin-impregnated and pre-polymerized glass cloth laminate adhesive foils) used for constructing multilayer conductor boards.

Consistent quality plays an essential role and ensures optimum properties for further processing. Thanks to the good flow characteristics of epoxy resin, all clearances are filled without trapping any air, resulting in excellent layer bonding and adhesion of prepreg layers as well as copper foils.
---
Phenoxy resin solutions
As an InChem partner of many years, we can now offer you Phenoxy Standard solid grade phenoxy resin solutions for the European market.
Phenoxy resins are highly molecular, hard, clear and flexible thermoplastics with cohesive firmness and high impact strength. They are used to improve the performance of inks, tires, coatings, adhesive agents, and composites such as carbon fibre and many other products.
The areas of use are constantly increasing. Phenoxy resins are a true alternative for BECKOPOX ® EP 401/45 LG.
Phenoxy resins have 3 distinct features:
Hardness
Clearness
Flexibility
Please contact us to find out how we can assist you!
News